GREAT BAY – SCELL, the University of St. Martin's School of Continuing Education and Life Long Learning supports tourism with the launch of its Heritage, Culture and History boot camp on October 24 and 25 from 8.30 a.m. to 3 p.m. and on November 9 and 10. The education-based boot camp will provide participants with "cultural intelligence on the island's historical landmarks, on both the Dutch and French side," the school says in a press statement. Participants will learn "impressive facts" and "intriguing history" about the island's culture and that of surrounding islands.
"SCELL is convinced that the 2-day boot camp will directly enhance the island's Tourism," SCELL-Director Dr. Natasha Gittens says. "In short, it will ensure that every member of the community interfacing with tourism understands the beautiful heritage, history and culture of their motherland, which in turn will ensure a memorable experience for every guest, vacationer, tourist and traveler to the island. The biggest reward in my opinion is that tourists will want to revisit the island once they hear about all the marvelous activities, landmarks and cultural activities we offer and return for multiple visits. This is a win – win for the island and the vacationers."
Visitors have indicated time and time again that they want to find out more about the foods of the country, learn about historical monuments, and understand the diverse melting pot of people that reside on the island from all over the world, Gittens said. "They are interested in the facts about our ongoing historical developments and triumphs. However, we need to ensure that the information that is exchanged between the local community and the tourists are facts. This means we are obliged to equip our ambassadors of tourism, the St. Maarten people, with the facts about the history of our beautiful island."
The boot camp will be facilitated by historians that have academic degrees, studied the history of the island extensively and reside on the island. They will teach participants the "true facts" by engaging them in interactive discussions, introducing videos, films and books and fostering fun, cooperative learning exercises that will reach every learner (i.e. participant) at their individualized level of learning. "SCELL is fully committed to supporting the economic sustainability of the island and this is yet another approach to ensure that an important need is filled as we approach high season," Gittens stated.
SCELL will offer additional boot camps in October and November. The cost is $399.
Business Writing boot camp, October 11 and 12, Management and Leadership, October 17 and 18, Supervisory boot camp, October 18 and 19, Professional boot camp, October 12 and 13, Email Etiquette boot camp, October 20 and 21, Culture, Heritage and History boot camp, October 24 and 25 and November 9 and 10, Time Management and Project Deadlines boot camp, October 27 and 28.
For more information contact Ms. Blyden @ Jacqueline.Blyden@usm.sx or call 543-3710 or 554-2437. Visit the SCELL website at http://SCELL.usmonline.onl.
The following two tabs change content below.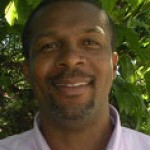 Terrance Rey is owner and managing director of Let's Travel, Travel Anywhere and AirStMaarten. Terrance Rey has 22 years experience in the travel business as a travel agent, tour operator, charter broker and as an internet travel entrepreneur. You can email Terrance Rey directly via terrance@anykeyservices.com with any questions you may have relating to St. Maarten/St. Martin.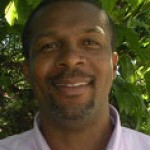 Latest posts by Terrance Rey (see all)