PHILIPSBURG, SINT MAARTEN – AUGUST 16, 2018 – Topper's Rhum Distillery celebrates international rum day in a big way by hosting Everything St. Maarten / St. Martin JMB Website Supporters Summer 2018 Island Party. The well-attended cocktail party was filled with great music, food, fun and of course rhum!
This party was all about the rhum (French spelling of "rum"). Guests were greeted at the door with a welcome drink called "Rhum for Your Life" which was Topper's entry into the post Irma Category 5 Cocktail Competition. Guest were invited to sample all of six Toppers' commercial rhums as well as some of their 60 specialty rhums which are only available at the distillery such as Nelson's Blood, Jalapeño Lime, Dutch Drop, Dark Chocolate, Bonfire, Passion Fruit and Soursop to name a few. Guests were given mini-tours of the distillery by tour manager "Crazy Dave" Herbert, and a discount certificate toward their full-scale distillery tour.
The food was catered by Topper's Restaurant & Bar. Chef Kimar prepared ribs, chicken kebabs, fish skewers and crudités which guest had fun dipping in their choice of six delicious and unique rhum infused sauces some of which are available for sale at the distillery.
The Topper's family also made a heartwarming toast to Renee Adams-Pereira who was a dear friend and worked for the distillery. Renee sadly lost her battle to cancer just the night before.
Topper's Rhum, a truly locally made product, is a world-class premium rhum that is handmade, bottled, and packaged with precision right here in Cole Bay, St. Maarten. Topper's Rhum uses only all natural premium ingredients and no preservatives. They are committed to producing the world's best tasting rhum and flavored rhum spirits using the highest standards of quality. They are re-inventing rhum by continually innovating and delivering unique products to their customers worldwide. The company is very environmentally conscientious and well known for their signature reusable swing-top bottles. This official St. Maarten rhum is the only spirit distilled and exported from St. Maarten. They currently export to 6 countries and over 21 states in the USA and are the official rhum of the Dutch Army. By constantly expanding overseas, they are also notably promoting St. Maarten internationally. In addition, the products are sold online to almost anywhere in the world. Topper's Rhum has been awarded 24 medals given by the most prominent rum tasting contests in the world and recently won USA Today's 10Best Caribbean Rum Distillery award.
Topper's Rhum Distillery is one of the top unique places to visit on St. Maarten, according to the St. Maarten Tourism Bureau. They are open from 9:00am – 4:00pm Monday – Friday and 9:00am – 12:00pm on Saturdays for free rhum tasting and shopping.
Tours are available for $20 at 10:00am and 4:00pm Monday – Saturday by calling +1-721-520-0008 or booking online at www.toppersrhumtours.com and Sundays are available by appointment only.
For more information about the Topper's Rhum Distillery please contact the Topper's Rhum Press Officer at: press@toppersrhum.com or visit the website www.toppersrhumtours.com
#   #   #
 About the Topper's Rhum: Topper's Rhum, established in St. Maarten in March 2008, is committed to producing the world's best tasting rhum and flavored rhum spirits using the highest standards of quality. Topper's Rhum Distillery was established in Cole Bay in November 2012. We strive to continually innovate and deliver cutting edge products to our customers worldwide and are experts in delivering unprecedented customer service. For more information, visit our website at www.toppersrhum.com or www.toppersrhumtours.com
The following two tabs change content below.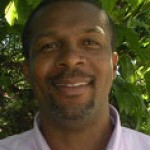 Terrance Rey is owner and managing director of Let's Travel, Travel Anywhere and AirStMaarten. Terrance Rey has 22 years experience in the travel business as a travel agent, tour operator, charter broker and as an internet travel entrepreneur. You can email Terrance Rey directly via terrance@anykeyservices.com with any questions you may have relating to St. Maarten/St. Martin.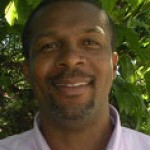 Latest posts by Terrance Rey (see all)