Some years ago when I did an interview for a documentary for The History Channel called the World's Most Extreme Airports featuring the Top 10 airports in terms of extreme landings, St. Maarten's airport ranked #5 and St. Barth's airport ranked #4. The main attraction for the SXM Airport were the spectacular landings over Maho Beach and the extremely fantastic take-offs where people are literally blown away.
Many come to St. Maarten to experience the thrill of having a huge jumbo jet whiz a few meters over their heads as it makes a mad dash for the runway. Or to experience the hot air of engine thrusts as the jets bolt down the runway to rocket off over the Simpson Bay lagoon while the enthousiastic spectators hold on to the fence for dear life or run into the waters of the Maho Bay to escape the stinging bite of the sand blasts around them. We have seen people blown into the air, roll down the beach like tumbleweed and car windows shatter like fake glass in an action packed movie.
The Maho Beach has become a mecca for plane spotters and the Sunset Beach Bar & Griil a temple of sun worshippers, topless babes and jumbo jet watchers. Over the years the demand from cruise tourists visiting for the day has grown to include a tour visit of Orient Bay and a stop at the Maho Beach. One stop to take their tops off and the other stop to get their tops blown off. But who is paying attention to such details when a private jet streaks by so close over their heads, they almost could reach up and touch the fuselage.
Photographers have now also found a new source of inspiration and outlet for their creative talents. The many angles used to depict the aviation activities at the SXM Airport in combination with the beachgoing festivities have resulted in many impressive photographs and winning Toppix photo's. Professional quality photography that is now even getting the attention of prestigious world reknown magazines such as National Geographic. Click here for a shot by Chris Garner that brings St. Maarten's biggest attraction in the aviation world clearly into focus and up close and personal. Clearly St. Maarten has a new attraction that is now leading a life of its own all over the world.
As a tourism promoter of St. Maarten and its surrounding islands of St. Barths and Anguilla, I am very happy about that. For whoever does not yet understand the big attraction the spectacular aircraft landings has for all near and far, they should know that the complete replacement crew of Thomas Cook Airlines posed for a shot on the Maho Beach as the Airbus A330 of their airline company came in for the landing of its inaugural flight DK1965 from Stockholm, Sweden, on St. Maarten on the eve of St. Maarten Day, November 10th, bringing with it 395 passengers and a crew of 12.
I am certain many of those passengers have paid a visit to the Maho Beach to see for themselves what the big attraction is and I am sure many more will follow in their path. Just as long as they are careful, is my advice. It's a big attraction that definitely must remain as such and it should not be a reason for anyone to end up in traction. We want tourists, spotters and photographers to keep on visiting and experiencing the thrill of a sensation few around the world get to enjoy up close and personal. That's the big attraction!
– Advertisement –
Click here to book an island tour to visit Maho Beach while on the island
The following two tabs change content below.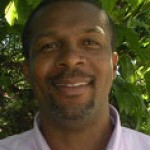 Terrance Rey is owner and managing director of Let's Travel, Travel Anywhere and AirStMaarten. Terrance Rey has 22 years experience in the travel business as a travel agent, tour operator, charter broker and as an internet travel entrepreneur. You can email Terrance Rey directly via terrance@anykeyservices.com with any questions you may have relating to St. Maarten/St. Martin.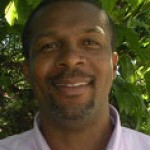 Latest posts by Terrance Rey (see all)