Philipsburg, St. Maarten — Internet entrepreneur, Terrance Rey, welcomes the news that Minister Franklin Meyers signed a NAf. 270000 agreement with Dutch funding agency USONA on Friday for the setting up of an economic zone or e-zone on St. Maarten. "This is good news for investors looking to establish their e-businesses on St. Maarten." Rey says.
The internet entrepreneur, e-marketeer and consultant, who has business interests in St. Barths, Anguilla and Curacao, says the majority of his business is generated off-island, but an e-zone on St. Maarten provides him with the perfect opportunity to center all his off-shore activities on the island.
With an e-zone on St. Maarten the internet entrepreneur can now set up a company in St. Maarten to handle the volume of his international e-trades in this e-zone. Terrance Rey operates several online businesses relating to St. Maarten such as AirStMaarten.com. StMaartenFlowers.com and StMaartenGiftbaskets.com. "99% of the business generated by these websites are from off-island clients" Rey explains. "Yet up until now it was not attractive to establish these high-volume, low-margins e-businesses on St. Maarten due to the lack of tax incentives to do so."
"E-zones are especially attractive for e-commerce businesses that serve only international clients like mines." continues Rey. "Because of the nature of internet based businesses, an e-zone facility is easily set up to accommodate these types of businesses because the ICT infrastructure can be cordoned off with its own server park at any physical location assigned by decree as an e-zone."
"As Minister Meyers explains, businesses virtually located within these jurisdictions fall under the attractive e-zone tax regime with its 2% corporate tax base and 0% turnover tax rate, which will be in effect until December 31st, 2025." Rey further notes.
Terrance Rey continues to state that the e-zone is ideal for setting up an international franchise concept he has devised called KwikFix.com. Rey bought the domain name several years ago as a vehicle for his kwikfix handyman franchise formula. "The concept has significant international appeal and an e-zone makes it attractive to establish such a business on St. Maarten" Rey states. "As a matter of fact, I have already been offered to sell the kwikfix domain names for 150.000 US Dollars, but I turned down the offers. I see Kwikfix.com as a long term investment and ideal for set up on St. Maarten with its reliable telecommunications network and internet infrastructure."
"Such a venture as a St. Maarten e-zone based international operation can provide great employment opportunities for the young people of St .Maarten as it would be possible to set up a call center to handle all the incoming international calls, especially since e-zone companies, according to the existing legislation, are allowed to calculate the wage taxes over the net salaries instead of over the gross salaries" Rey explains. "Certain secondary wage benefits are tax-free if companies quality. So employers could even treat their employees to a tax-free year-end bonus based on the profits the e-businesses makes. Who wouldn't want that? "
"Finally, I agree that proactive measures must be taken to attract internationally operating businesses to St. Maarten via the e-zone" Rey says. "Because, despite the fact that St. Maarten has a stable political, financial and economic climate, the island will continue to experience off-shore investment competition from such jurisdictions as Anguilla, Nevis, the BVI, The Cayman Islands, The Bahamas, Belize and even Curacao."
"With a high-tech e-zone facility and such e-commerce businesses as AirSXM.com, CuracaoFlowers.com and StMaartenInfosite.com as examples to showcase the benefits of setting up in an e-zone on St. Maarten, an attractive proposition can be made that will serve to attract other internet entrepreneurs and investors" Rey states.
Terrance Rey is owner and operator of AirStMaarten, Caribbean's first virtual airline, organizing and coordinating commercial flights, shared charters and private charters to and from St. Maarten, St. Barths, Anguilla, Antigua, San Juan, Puerto Rico, Aruba, Bonaire and Curacao and throughout the rest of the Caribbean. Terrance Rey is also the President of the Aviation Pioneers of the Caribbean Foundation and is winner of the SHTA's Crystal Pineapple Award for Employer of the Year 2010.
Terrance Rey also gives trainings on how to start your own business on St. Maarten. His next set of classes will be focussed on how to set up e-commerce websites and sales strategies for salespersons and business people. For more information visit www.syob.nl or contact Terrance Rey via 581-9740.
The following two tabs change content below.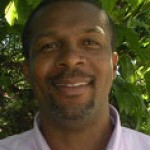 Terrance Rey is owner and managing director of Let's Travel, Travel Anywhere and AirStMaarten. Terrance Rey has 22 years experience in the travel business as a travel agent, tour operator, charter broker and as an internet travel entrepreneur. You can email Terrance Rey directly via terrance@anykeyservices.com with any questions you may have relating to St. Maarten/St. Martin.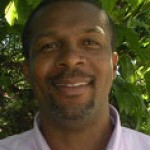 Latest posts by Terrance Rey (see all)