Travel Entrepreneur Terrance Rey Calls For Lifting Visa Requirement For Guyana Citizens
You have obviously heard the news already that Guyana has found huge oil deposits off of its coast in a second oil well, confirming mega amounts of oil and gas located offshore.
For years, I have been a proponent of getting airlift off the ground in the form of direct flights between St. Maarten and Guyana, a land with an abundance of natural resources that our island lacks.
A direct flight between St. Maarten and Guyana would just be a mere two-hour flight. Opposed to the countless hours travellers have to endure and the many stops they have to make presently before they reach Guyana. And vice versa.
Currently, Caribbean Airlines (via Barbados and Trinidad), LIAT (via Antigua and Barbados) and Inselair (via Curacao and Aruba) offer flights between St. Maarten and Guyana.
For years, Guyana has said that there is no bilateral agreement for direct flights between Guyana and St. Maarten. An open skies treaty between Guyana and Country St. Maarten would have to be negotiated accordingly by the competent authorities.
Another restriction in place is the visa requirement for Guyanese citizens to fly to St. Maarten.
Guyana citizens can request a US visa and use that to stay maximum 30 days on St. Maarten for business or leisure travel. This visa costs $200 US Dollars and applicants have to make a request for an appointment at the US Embassy in Georgetown, Guyana. Also special photos are needed for this visa application. The visa is valid for 10 years.
As a local travel agent and airline charter provider, I would like to call on the relevant competent authorities to waive the visa restrictions for Guyanese citizens to travel to St. Maarten.
The Kingdom of The Netherlands has recently lifted the visa requirement for Colombians to travel to Curacao and to St. Maarten. Venezuelans can also freely travel to the Dutch Caribbean islands as well.
So I personally believe the same freedom should be afforded to Guyanese travellers wishing to vacation on St. Maarten or visit the island on business.
With the expected boom in business in Guyana due to the recent oil and gas finds, St. Maarten would do well to lobby for a lifting of the visa restriction and to negotiate bi-lateral agreements with Guyana.
Holland is already a number of steps ahead of us in the area of business development with Guyana and recently concluded a successful trade mission to Georgetown, Guyana, whereby agreements were made for the Dutch Government and Dutch engineering firms to assist the Guyanese Government with water works and city water management projects in Guyana.
Guyana has lots to offer St. Maarten in terms of cooperation in the areas of agriculture, food exports, eco-tourism and financial investments.
Already, we are seeing a surge of influx of investment capital from Guyanese investors investing in businesses in St. Maarten and buying properties on the island. The St. Maarten Government should further stimulate this trend by opening up discussions with the Guyanese Government to further cooperation and joint projects between both countries. St. Maarten as a nett importing country relying exclusive on the imports of all kinds of goods and foods and even basic necessities, such as rice, produce, fruits, vegetables and fish, can have Guyana as a trading partner that can offer St. Maarten security in these areas through mutual cooperation agreements.
The Guyanese Government is seeking to commission an impact study on the aviation sector now that the nation is set to grow its oil and gas producing capabilities and to get its international airport up to Category 1 status. It would behoove St. Maarten to offer strategic input into this effort as well. The agricultural developments alone in Guyana is more than enough reason for both Government and the business sector in St. Maarten to initiate trade missions to Guyana. The possibilities and resources for airlift between both countries in the form of direct flights are there. It is just a matter of developing the market and trade relationship between both countries. Let's start by lifting the visa restriction for Guyanese to travel to St. Maarten.
The following two tabs change content below.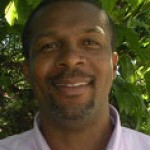 Terrance Rey is owner and managing director of Let's Travel, Travel Anywhere and AirStMaarten. Terrance Rey has 22 years experience in the travel business as a travel agent, tour operator, charter broker and as an internet travel entrepreneur. You can email Terrance Rey directly via terrance@anykeyservices.com with any questions you may have relating to St. Maarten/St. Martin.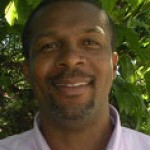 Latest posts by Terrance Rey (see all)