PORT ST. MAARTEN – The destination received between January and July 2019 close to 1.1 million cruise passengers (1,099,893) via 373 cruise vessel calls. In the first quarter January to March, more than 650,000 cruise passengers visited the island via 264 cruise vessel calls.
Port St. Maarten Management is very pleased with the results so far for 2019 and is looking forward to the destination catering to more than 1.5 million cruise passengers by year-end barring any interruptions in cruise calls between September and December due to inclement weather.
Destination St. Maarten has maintained its competitive edge through continual research and development and strategic planning and the key partnerships with the cruise industry, stakeholders and leading players.
The cruise passenger destination experience score of 9.3 out of 10 is testament to the hard work and dedication from partners in the hospitality industry on St. Maarten which has resulted in a welcomed increase in positive reviews from cruise passengers.
Back in July destination St. Maarten came in #2 in CruiseCritic.com Cruiser's Choice 2019 Awards as a Top-Rated Eastern Caribbean, Bahamas & Bermuda Destination out of five destinations.
Other top five destinations were King's Wharf Bermuda #1, Grand Turk #3, St. Kitts #4 and St. Croix #5.
The Cruise Critic Annual Cruisers' Choice Destination Awards, names the world's top cruise destinations, based entirely on consumer ratings submitted with reviews on CruiseCritic.com. The awards name the top cruise destinations across 15 regions worldwide.
Back in May Port St. Maarten was chosen as the "Best Cruise Port" in the Caribbean Journal (CJ) Travelers' Choice Awards 2019.  The Caribbean Journal is the world's largest website covering Caribbean travel.
The 2019 edition of the Caribbean Journal Travelers' Choice Awards celebrates the best in Caribbean travel as chosen by their loyal readers.  According to CJ, thousands of Caribbean Journal subscribers voted in this year's Awards, selecting from a highly competitive field of nominees by CJ's editorial staff.
In January Port St. Maarten received the 'PAMAC Award Caribbean for Everyone' during the Florida-Caribbean Cruise Association (FCCA) Platinum Associate Membership Advisory Council Cruise Summit (PAMAC).
PHOTO CUTLINE: Port St. Maarten.
# # #
About Port St. Maarten
Port St. Maarten comprises of 13 companies responsible for most of the country's maritime activities.  The operations at Port St. Maarten can be summarized into four pillars of Cruise, Cargo, Yachting and Real Estate.  The Dr. A.C. Wathey Cruise & Cargo Facilities catered to over 2 million cruise passengers in 2014, and has since 2010 been receiving more than 1.5 million annually.  The cargo facilities have led to a steady growth in containerized business making the island a hub for the North Eastern Caribbean where it concerns transshipment services.  The port caters to the Giga yachts and vessels providing berthing and fueling services to this sector.  Port St. Maarten also owns and manages a wide range of commercial real estate across the country.
Port St. Maarten is a modern, well equipped and secure port facility that is operated and managed by a dedicated professional staff.
The following two tabs change content below.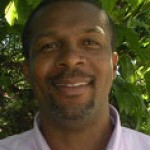 Terrance Rey is owner and managing director of Let's Travel, Travel Anywhere and AirStMaarten. Terrance Rey has 22 years experience in the travel business as a travel agent, tour operator, charter broker and as an internet travel entrepreneur. You can email Terrance Rey directly via terrance@anykeyservices.com with any questions you may have relating to St. Maarten/St. Martin.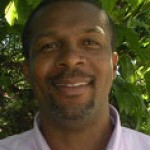 Latest posts by Terrance Rey (see all)