PHILIPSBURG, ST. MAARTEN (August 22, 2018) – Rainforest Adventures is pleased to announce that Rockland Estate St. Maarten's The Flying Dutchman has been chosen as a finalist for the 2018 Seatrade Cruise Award for "Innovative Shorex of the Year." A line up of independent judges will select the winners who will be announced at Seatrade Cruise Med 2018 on September 19, 2018, at Pátio da Galé, Lisbon, Portugal.
"Just like The Flying Dutchman, we have had quite a challenging and thrilling 'ride' to get to this gratifying moment," says Scott Swietanski, General Manager of Rockland Estate. "This nomination would not have been possible without the support of our amazing staff, the wonderful people of St. Maarten and the government all coming together to rebuild after Hurricane Irma."
The "Innovative Shorex of the Year" award recognizes a company or individual who has created, sourced or introduced an innovative shore excursion over the past 12 months.  The Flying Dutchman, the steepest zipline in the world and the main attraction at Rockland Estate, has guaranteed thrill-seekers the ride of a lifetime as they're dropped 1,050 feet in elevation from the top of Sentry Hill over a 2,800-foot span. Even guests who are afraid of heights credit the kind and knowledgeable staff for a fun, fantastic experience, both at the start of the ride and with "wobbly legs" at the end.

For more information and bookings email sales.sxm@rainforestadventure.com, visit www.rainforestadventure.com/st-maarten or call toll-free from North America at +1.866.SKYTRAM (1.886.759.8726). Follow us @rainforestadventuresxm on Facebook and Instagram. Rainforest Adventures Rockland Estate St. Maarten has received the 2018 USA Today Travel 10Best Readers' Choice Award as one of the Best Caribbean Attractions and is nominated for the 2018 Seatrade Cruise Award for Innovative Shorex of the Year.
# # #
About Rainforest Adventures
Each year over 400,000 visitors experience Rainforest Adventures eco-parks located in Costa Rica, St. Lucia, Panama, Jamaica and St. Maarten. In addition to more than 22 years of experience, in construction and operations of eco-parks, Rainforest Adventures owns and conserves 2,700 acres of rainforest, home to more than 1,000 species of birds and 2,000 kinds of exotic plants. With over 400 employees, it also offers sustainability programs for visitors and local schoolchildren designed for the protection and conservation of the environment. For more information visit www.rainforestadventure.com.
About Seatrade Cruise Awards
Seatrade Cruise Awards forms part of the series of global Seatrade events, websites and publications that covers every aspect of the cruise and maritime industries, bringing together key people to encourage innovation and to produce powerful learning, networking and promotional platforms. Founded in 1970, the Seatrade brand is part of the events portfolio for the world's second largest media and event organizer, UBM.
https://www.seatradecruiseevents.com/awards/seatrade-cruise-awards-2018-finalists
The following two tabs change content below.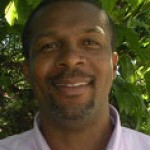 Terrance Rey is owner and managing director of Let's Travel, Travel Anywhere and AirStMaarten. Terrance Rey has 22 years experience in the travel business as a travel agent, tour operator, charter broker and as an internet travel entrepreneur. You can email Terrance Rey directly via terrance@anykeyservices.com with any questions you may have relating to St. Maarten/St. Martin.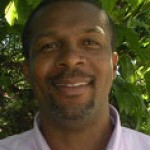 Latest posts by Terrance Rey (see all)