SABA–The number of visitors to Saba has declined over the past years, which is the reason for the Saba Government and Tourism Commissioner Bruce Zagers to assume a hands-on approach to boost the visitor figures. The result is the Tourism Action Plan 2016-2018, a copy of which was presented to Dutch Minister of Economic Affairs Henk Kamp on Monday.
~ Cooperation with St. Maarten stakeholders ~
St. Maarten plays an important role in the plan. Reliable figures on the number of visitors are presently lacking, which makes it difficult to determine the performance of tourism, but according to the report dated August 27 it is clear that tourism has been declining in past years.
The report gives as examples the fact that two of the three dive shops in Saba are for sale and are barely operational, and the fact that only two full-time dive boats are currently operational whereas in the past there were seven. Also, in the past five years the average number of flights per day has been reduced from five to four and trips by The Edge ferry have decreased from five times a week to three. In addition, one of the hotels has closed and only a few additional hotel rooms have been created in terms of short-term rental cottages.
The Saba Marine Park reported that the number of dives per year has decreased in recent years. "It can be concluded that steps need to be taken to revive tourism in Saba with or without accurate statistical information. The Island Government intends to promote and stimulate economic development. This opinion has also been expressed by the Dutch Government.
An improved tourism sector would provide many opportunities for employment and economic development," it is stated in the Tourism Action Plan 2016-2018. The 12-page document provides a clear vision of the way forward in the short term. Stakeholders were involved in the process by conducting interviews with the Commissioner of Tourism and incorporating their achievable opinions into one document as a starting point for improvements.
The plan will continue to be a working document and will, as much as possible, include the input of the stakeholders, to make it a well informed and efficient process. Saba is famous for its diving and hiking, but there are also other attractions that could be further developed such as retreats, conferences, sport fishing, zip-lining, rock climbing and bird watching. The Saba Government will actively support these other avenues. Factors like safety, family-friendliness, tranquillity and the great dining possibilities on the island should be part of the "Saban identity."
St. Maarten
The Tourism Action Plan focuses on three target groups: the yachting industry, day-trippers and overnight guests. The plan aims to achieve improvements in Saba itself, but it also actively involves St. Maarten and St. Barths, the two closest destinations with a successful tourism industry.
Especially St. Maarten is important to Saba. Not only do the vast majority of day-trippers and overnight guests come through St. Maarten, but the larger sister island also has an industry that is particularly interesting to Saba: the yachts. "We need to attract more (mega) yachts to Saba.
Based on meetings with stakeholders in St. Maarten, we came to the conclusion that we need to focus on two factors to achieve that: facilities and marketing." Fort Bay Harbour plays a crucial role in attracting more yachts to Saba, and as such a number of clear steps have been set in the Tourism Plan. The Harbour management has to be professionalised and commercialised with the help of an external expert and an exchange programme with Port St. Maarten. A log will be established so visiting yachts can reserve docking space, and a website will be created for the Harbour. Security at the Harbour will be improved at night, the existing moorings strengthened and 12 additional moorings installed. External funds will be sought to place a VHF repeater tower on Mount Scenery to ensure that yachts at Wells Bay and Ladder Bay can communicate with the Harbour. Options will be explored to set up a water taxi service. Funds will be sought from the Ministry of Infrastructure and Environment to do small maintenance at the new pier and to reorganise the Customs Office so visitors can wait inside instead of outside. Fort Bay will be beautified with the placing of benches.
Overall, the cleanliness and organisation of the Harbour needs a boost. External funds will also be sought to reinforce the roof of the new commercial building to facilitate parking. Marinas Saba needs to be more intensively promoted at the marinas in St. Maarten and St. Barths. Promotional material will be prepared for marinas and boat crews. "Marinas are interested to disperse the flyers and tell us that there are a lot of potential yacht owners interested in visiting Saba, but that there is limited information."
Possibilities will be explored to set up a billboard in St. Maarten to promote Saba as a yachting destination. A familiarisation trip will be organised for boat crews and marinas, while a promotional video is being planned. Yachters' guidebooks will be approached to include Saba. And last, but not least, the Saba Regatta will be revived.
Saba wants to give more attention to persons visiting the island for a day. Day-trippers need to be accommodated as much as possible so they have an excellent experience which will have a positive influence on their return to the island. Day-trippers will receive a warm welcome at the Harbour from a welcoming agent or a "friendly" face that will greet the visitors, answer any questions and facilitate excursions. An outlet with information will be placed at the Harbour.
The Saba Government will continue to lobby for faster clearance procedures for day-trippers. Daytrip brochures for Saba are being finalised and will be placed at activity desks in St. Maarten and St. Barths. Familiarisation trips will be organised for persons working at these activity desks and other stakeholders in the tourism industry on the two neighbouring islands.
The actions focused on the yachting industry and on day-trippers will also have a long-term effect on the number of overnight guests. An additional number of actions will be taken specifically to increase this target group, including the lobbying with Winair for flights between Saba and St. Barths in the high season, more flights from St. Maarten and lower air fares. Package trips The Saba Government will encourage stakeholders to set up package trips to Saba from St. Maarten and St. Barths.
Investments will be made in dive packages with St. Maarten and St. Barths. This will include a familiarisation trip. The decompression chamber needs to be operational and promoted more. Furthermore, the Government will actively support and promote new initiatives taken by stakeholders, such as Saba Restaurant Week, Taste of Saba, the Saba Regatta, as well as existing initiatives such as Sea and Learn, Saba Day, Carnival and the Saba Triathlon. "More can be done by Government to promote these initiatives."
Commissioner Zagers emphasised in the conclusion that the Tourism Action Plan depended on the support of everyone involved to be successful – not only the Saba Government and its departments, but also the Dutch Government, the local service-providing stakeholders and the stakeholders carrying out controls such as Customs and Immigration. "With the support of all parties involved considerable improvements can be made in the short term that will result in an improved tourism industry."
Source: The Daily Herald
The following two tabs change content below.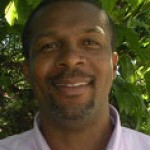 Terrance Rey is owner and managing director of Let's Travel, Travel Anywhere and AirStMaarten. Terrance Rey has 22 years experience in the travel business as a travel agent, tour operator, charter broker and as an internet travel entrepreneur. You can email Terrance Rey directly via terrance@anykeyservices.com with any questions you may have relating to St. Maarten/St. Martin.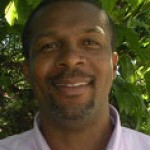 Latest posts by Terrance Rey (see all)