GREAT BAY – – Earlier this year the SHTA presented the Minister of Tourism, Economic Affairs, Transport and Telecommunication with various initiatives to boost the occupancy during the summer slow season and beyond.  The first part of the initiatives included a private public partnership that launched online marketing campaigns through the most visited travel web sites Expedia and TripAdvisor.
These campaigns as of the mid-September resulted in an increase bookings via Expedia of 17% and increase in occupancy tax collected of 24% year over year for the same period, thus showing an excellent return on the investment made by government and private sector.  In addition to these on line campaigns, SHTA took four printed ads in USA Today newspaper to support the other efforts.
Unfortunately, this year St. Maarten discontinued the services of our USA marketing representative, leaving the island without a vital marketing presence in traditionally important markets for the island like the East Coast of the U.S.  SHTA recognizes the importance of continuity and presence in the marketplace and decided to fund the participation of the former representative in the US to attend important trade shows in that market:
October 26th – Maine ASTA (American Society of Travel Agents) / South Portland, Maine
November 2nd – Workers in Travel (WITS) Meet Your Rep Night Troy, NY
November 3rd – Vermont Society of Travel Agents (VSTA) / Burlington, Vermont.
Tuesday, November 15th – CCRA (formerly OSSN) Haddon Township, NJ
Wednesday, November 16th – ACT (Association of Central New Jersey Travel Agents) Educational Training – Brielle NJ
Although online business is very important and continues to grow in prominence, SHTA recognizes that traditional travel agencies and tour operators still drive an enormous amount of business to the island and they should not be abandoned or ignored.
The SHTA is dedicated to bringing quality to all aspects of life on St. Maarten by promoting sustainable economic development for its members in cooperation with the social partners and the creation of a fair marketplace.
The following two tabs change content below.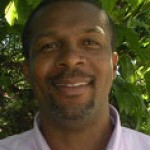 Terrance Rey is owner and managing director of Let's Travel, Travel Anywhere and AirStMaarten. Terrance Rey has 22 years experience in the travel business as a travel agent, tour operator, charter broker and as an internet travel entrepreneur. You can email Terrance Rey directly via terrance@anykeyservices.com with any questions you may have relating to St. Maarten/St. Martin.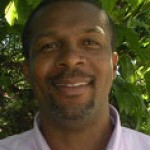 Latest posts by Terrance Rey (see all)