St. Maarten E-Business Enterprise Center another area of economic transformation
A country cannot afford to sit still or stand by and look on. You have to be a part of the development process for the advancement of your own society and creating opportunities for generations to come. On an annual basis the country has challenges in balancing its budget, and the necessary investments needed in the public sector cannot take place or has to take place over a longer period of time, therefore the time is ripe for economic transformation.
Cruise and stay-over tourism are the current pillars of our single-based economy. As a country we need to develop other economic sectors based on several principles: sustainable development; lowering our environmental footprint; creating employment and business opportunities for St. Maarteners; leads to high paying jobs and further improves the quality of life.
Such a vision improves the long-term sustainability of country St. Maarten.
The development of a "St. Maarten E-Business Enterprise Center" (SEBEC) would cater to knowledge-based industries (Internet & Technology sector; Media Marketing & Film, Biotech Industry, Commodities & Derivatives; Academia) and become the technology hub of the North Eastern Caribbean. The Port of St. Maarten as well as our SXM Airport serves as hubs.
We have nothing to lose but more to gain by allowing international companies to have offices with staff on the ground here and generating active business income in St. Maarten. SEBEC would operate and comply with Organization of Economic Cooperation Development and World Bank guidelines.
This would have spin-off affects for all sectors of our country's economy.
The Cayman Islands have established their own Enterprise City – special economic zone – which has attracted 93 companies and approximately 72 has moved to the Caymans. Vice President of Promotion and Marketing with Grenada Industrial Development Corporation Ronald Theodore reportedly said: "The establishment and operation of a technology based Special Economic Zone focused on knowledge industries is visionary and will undoubtedly position our region for investments in that sector."
The Sint Maarten House in The Hague, the Netherlands as well as the Dutch embassy network throughout the world, could be used to promote SEBEC and country "Sint Maarten E-Business Enterprise Center" could become an important driver of foreign direct investment.
The dynamics of country St. Maarten should not dear us to dream. We have done it before, but we need to continue.
2014 and beyond requires 21st century thinking.
by Roddy Heyliger
Previous post: St. Maarten should be on the Road to Economic Transformation. Click here>>>
The following two tabs change content below.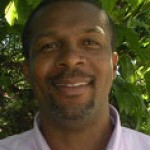 Terrance Rey is owner and managing director of Let's Travel, Travel Anywhere and AirStMaarten. Terrance Rey has 22 years experience in the travel business as a travel agent, tour operator, charter broker and as an internet travel entrepreneur. You can email Terrance Rey directly via terrance@anykeyservices.com with any questions you may have relating to St. Maarten/St. Martin.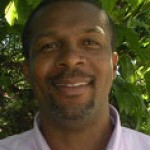 Latest posts by Terrance Rey (see all)