Is St. Maarten innovative enough?
As St. Maarten tiptoes on some levels to prove its worth as a country, "innovation" still proves to be the illusive boon. This situation is not unique to St. Maarten. A recent World Bank report says Latin American and Caribbean entrepreneurs "lack innovation curbs" in creating quality jobs.
Are we so contented with the way things are, that we fail to risk the unknown, for fear of not making the grade? Too often, we see companies and people shuttered in their old ways of doing things.
The World Bank says "a deep cultural shame of failure" is hindering innovation in the region by dissuading entrepreneurs from taking risks. When will St. Maarten see more, new and innovative ideas?
We have heard talk over the years about plunging into offshore banking, expanding St. Maarten influence in the field of regional telecommunications, becoming the region's shipping hub, restructuring or modernizing the way we embrace the adult entertainment industry and commercial sex workers to name a few. But, we are yet to see tangible steps forward.
What is innovation? The Conference Board of Canada defines innovation as "the process through which economic and social value is extracted from knowledge through the generation, development, and implementation of ideas to produce new or improved strategies, capabilities, products, services, or processes."
Simply put, innovation can be described as the introduction of something new. The something new can be a new idea, a new device, or a new method of doing something. Something new does not necessarily have to be something entirely new; it can be an improvement of something that already exists.
Are we really too comfortable to risk it all on dreams of being the frontrunners. Why do we sit around and wait for the others to "come in" and do it.
To be fair, we are a young nation, though in the making for some years. Our visionaries need to be nourished with the food of all the possibilities. Visionaries also need to be empowered to return to the island.
The World Bank say entrepreneurs are "key actors" in turning low productivity around to create quality jobs and lasting economic benefit for the region.
Consequently, the report recommends establishing an economic environment, which enables entrepreneurs to innovate and compete, thereby reducing the grip of monopolies, increasing productivity and diversifying the business environment.
In launching the new Washington-based financial institution's flagship report, chief economist for Latin America and the Caribbean, Augusto de la Torre, said "a massive" 60 per cent regional employees work for businesses with five or fewer employees. "This is evident as much in individual reticence at a business level as in the low levels of investment in research and development, especially from the private sector," it said
President of the Central Bank of Curaçao and St. Maarten, Dr Emsley Tromp, at the National Economic Forum, organized by Fundashon Pro Inovashon Nashonal, Curaçao, in October 2013, said it is very important to make sure the necessary conditions exist or can be created to increase innovations. He was speaking on the backdrop of a recent visit by Netherlands Prime Minister Mark Rutte.
He said, "In the central bank, innovation plays a role from things as basic as the central bank's office operations to new ways of fulfilling our main tasks laid down in the Central Bank Charter. In our general office operations, we are constantly seeking ways to reduce costs. Some recent examples are internet phone services, the replacement of fluorescent light bulbs by LED light bulbs, and the placement of solar panels."
Tromp went as far as calling for "innovation" in the way Kingdom partners co-exist. "Three years of new constitutional relations have been overshadowed by frequent tensions between the new Kingdom partners and the Netherlands. These tensions included the intended limitations on settlement in the Netherlands for citizens from the Caribbean Kingdom partners and instructions by the Kingdom Council of Ministers to balance the government budget and improve public governance."
Another suggestion from The World Bank is modernizing ports, transport, and customs. This "can add a competitive edge to products from the region". Currently, it said poor public services, communication links and transport infrastructure are "adding to the obstacles to boosting production capacity in the region.
St. Maarten is miles ahead in the areas of cruise tourism and (trans-)shipping, as a regional airport hub and is looked to by others in the region as an example of (positive and negative) infrastructural development. But more innovations are needed. St. Maarten has the languages, the geographical position and the drive of its people to become more of a forerunner for the next big thing in the Caribbean, be it clean energy production, e-zone hub or just an outstanding holiday spot that exceeds expectations.
The following two tabs change content below.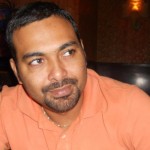 Rajesh Chintaman
Rajesh Chintaman
is an editor at St. Maarten's main daily newspaper. He is also a freelance writer and an avid volunteer for
HIV/AIDS
awareness and eradication of poverty. Rajesh Chintaman is a regular contributor to the
StMaarten-Info.com Blog
, StMaartenNews.com and the new newspaper subscription site,
StMaartenNews.net
.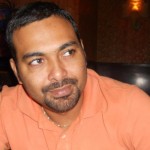 Latest posts by Rajesh Chintaman (see all)