ST. MAARTEN/ST. MARTIN – Today SXM Festival, the Caribbean's premiere electronic music festival, has revealed a discounted local Caraibes ticket for the event's March 13-17 return to beautiful Saint Martin / Sint Maarten. Set within the iconic beaches, nightclubs and spectacular villas of the island, SXM Festival will once again bring global attendees and locals together for a week of world-class musical programming and cultural immersion.
SXM Festival has deep roots in the local community and is committed to the prosperity of St Martineers and the preservation of the island's sensitive natural ecosystem. The festival also hopes to continue to bring a new generation of affluent world travelers to contribute to the local economy and help the island rise again after the effects of the 2017 hurricanes.
The 2019 event will once again bring its global family to The Friendly Island, where they will take up residence in the multitude of hotels and Villa lodgings, eat and drink at local businesses and enjoy the various festival venues staffed by locals. This influx of tourism will be matched by the event's dedication to sustainability demonstrated through its banning of single use plastic at bars, beach and venue cleanups throughout the event, recycling initiatives and planting of thousands of trees to rehabilitate the island post-hurricane. SXM Festival will also continue its use of public transportation throughout the show to minimize pollution and road congestion.
The festival is created by and for its host location, offering its global community an experience enriched by Caribbean culture and artists. It is through such synergy that Caribbean musicians like Allan P, Ivan de la Ganesherie, Jason Myro and more share the stage with some of the world's biggest electronic music icons – a true coming together of creative heritage. Similarly, Caribbean cuisine will be on full display at the festival's various venues and local vendors are brought on to give attendees a complete look into the magic of one of the Caribbean's most celebrated islands.
The event welcomes performances by global electronic music superstars like Ricardo Villalobos, flagbearer of Neapolitan techno Marco Carola, international techno sensation Nicole Moudaber, techno-titan John Acquaviva, psychedelic warrior Rebolledo, Get Physical label bosses M.A.N.D.Y, Visionquest's Shaun Reeves, one of modern rave's most celebrated acts Blond:ish, and Swiss icon Sonja Moonear alongside local Caribbean DJs and producers like Allan P, Ivan de la Ganesherie, Jason Myro and Saint Martin's own Master Gee.
It remains the festival's integration with Saint Martin/Sint Maarten's range of beautiful venues that makes it a truly magical week for locals and visitors alike. The SXM journey flows between secluded beach parties at the Happy Bay mainstage, into intimate soirées at Loterie Farms and the Sandyline Villa, through to late night club triumphs at Refuge and Lotus, and of course sunrise celebrations beachfront at Karakter.
The SXM Festival experience is known for its sense of immersion and adventure, guiding attendees through a journey of artistic wonder and cultural connectivity. Each venue is adorned with organic production elements that appear as though to grow from the very island environment in which the event is hosted. Following the devastation of hurricane IRMA, the aesthetic curation has been reimagined to incorporate the debris created by the storm in order to minimize the importing of materials. By using recycled and reclaimed wood sourced from the area, the event continues its legacy of producing stages and art in harmony with the local habitat.
The following two tabs change content below.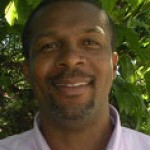 Terrance Rey is owner and managing director of Let's Travel, Travel Anywhere and AirStMaarten. Terrance Rey has 22 years experience in the travel business as a travel agent, tour operator, charter broker and as an internet travel entrepreneur. You can email Terrance Rey directly via terrance@anykeyservices.com with any questions you may have relating to St. Maarten/St. Martin.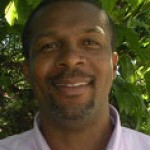 Latest posts by Terrance Rey (see all)