I am writing this article on a self-imposed deadline instigated by the approach of Tropical Storm Erika with the aim of advising visitors on my Caribbean home island of St. Maarten what to do before TS Erika reaches our Windward Islands or worst, turns into a Hurricane.
Introduction
Six years ago, in September of 2009, we also had a Tropical Storm by the name of Erika threatening our shores as well and then too I sent out a quick emailing to my mailinglist with information and advice on what to do if caught in a hurricane while on vacation in the Caribbean.
See http://www.airsxm.eu/page.php?page=91.
The article I wrote for that September 2009 newsletter is still valid even up to today.
See http://www.airsxm.eu/page.php?page=91#hurricane.
Preparations
So here is my checklist of Top Things To Do If A Storms Threatens Your Caribbean Vacation Island.
Make a list of supplies to buy.
Study the storm's path on the weather sites. I strongly recommend www.wunderground.com.
Plan for wet surprises.
Create a list of tasks and responsibilities. Know who does what in an emergency bug-out.
Pack non-perishable food for each person for 3-7 days.
Buy bottled water (1 gallon per person per day).
Pack two coolers: one for drinks, including bottles juices, and one for food.
Stock up on canned foods and have a manual can opener handy.
If you have pets, make sure to stock up on dry pet food.
Have a plan in place if your personal belongings get lost or damaged.
Store all important documents in waterproof containers.
Have your bags packed and ready to move.
Have an emergency (first-aid and disaster) kit ready, with batteries (in different sizes), flashlights (plus extra bulbs), candles, matches, duct tape, clock (wind up or battery-powered), plastic garbage bags, etc.
If you are on medication, consult with your physician and have an extra supply of medicines.
Read up on hurricane do's and don'ts. Unless you are an extreme storm chaser, don't go outside in a storm unless you really, really, really have to.
Dress appropriately. Make sure you have rain gear, extra clean clothes, extra blankets, heavy gloves, etc.
Know the bug-out route to the nearest designated hurricane shelter.
Make sure your room, apartment, condo or villa is secured.
Make sure your cellphone, tablet and laptop batteries are fully charged.
Keep a list of emergency numbers handy.
Make sure you have a battery-powered radio you can listen to.
Stay in touch with the home front via internet.
If you are staying at a resort, listen to the resort management.
My personal favorite: have a supply of comfort/stress foods handy.
Last but not least, get extra cash!
This list is sorted in no particular order of priority or preference except the latter two, but those are my personal preferences, candy and cash.
Be safe people!
PS: Visit https://www.stmaarten-info.com/st-maarten-weather-information for the latest up-to-date weather news and storm tracking for the region of St. Maarten/Saint Martin, St. Barths, Anguilla, Saba, St. Eustatius. St. Kitts & Nevis.
The following two tabs change content below.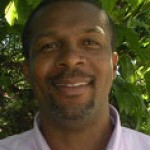 Terrance Rey is owner and managing director of Let's Travel, Travel Anywhere and AirStMaarten. Terrance Rey has 22 years experience in the travel business as a travel agent, tour operator, charter broker and as an internet travel entrepreneur. You can email Terrance Rey directly via terrance@anykeyservices.com with any questions you may have relating to St. Maarten/St. Martin.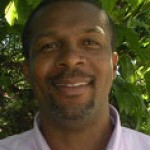 Latest posts by Terrance Rey (see all)