St. Maarten enjoys holiday breeze as annual hurricane season ends
Apart from some sweltering days of summer, the 2013 Atlantic Hurricane Season proved to be an easy, sometimes a little breezy one. The annual season officially ended with the fewest number of storms forming in the Atlantic Ocean since 1982.
St. Maarten/St. Martin counts itself lucky and appreciative that it was spared the rigors of being touched by one of the 13 named storms formed between June and November 2013. There is even more thankfulness that the island was spared the wrath of storms Ingrid and Humberto, which developed into hurricanes, though not major ones.
As the island enjoy much welcomed wintery after hurricane season breezes, it serves us well to reflect of the suffering of our fellow human beings in the Pacific side who have had to endure the onslaught of Typhoon Haiyan (called Typhoon Yolanda in the Philippines). This exceptionally powerful Category 5-equivalent super typhoon devastated portions of Southeast Asia, particularly the Philippines, in early November 2013.
Scenes from the typhoon devastation, conjures up memories of devastating Hurricane Luis of 1995. That super storm flattened the island and changed life in St. Maarten/St. Martin forever. The economy came to standstill, food and water were scarce, and housing was limited. The scenes flicking on television screens from the affected areas in Southeast Asia strike a chord here in the peaceful tropics of the Caribbean.
The United States National Oceanographic and Atmospheric Administration (NOAA) attributed the fewer hurricanes in large part to "persistent, unfavourable atmospheric conditions over the Gulf of Mexico, Caribbean Sea, and tropical Atlantic Ocean."
This year is expected to rank as the sixth-least-active Atlantic hurricane season since 1950, in terms of the collective strength and duration of named storms and hurricanes. Although the number of named storms was above the average of 12, the numbers of hurricanes and major hurricanes were "well below" their averages of six and three, respectively. Major hurricanes are categories three and above.
This unexpectedly low activity is linked to an unpredictable atmospheric pattern that prevented the growth of storms by producing exceptionally dry, sinking air and strong vertical wind shear in much of the main hurricane formation region, which spans the tropical Atlantic Ocean and Caribbean Sea.
NOAA said it will issue its 2014 Atlantic Hurricane Outlook in late May, prior to the start of the season on June 1.
Weather has no master and its domain is the world. As we move on to cooler times and the new year of 2014, let's remember to be always prepared.
For more information about St. Maarten weather and hurricanes, visit https://www.stmaarten-info.com/st-maarten-weather-information/.
The following two tabs change content below.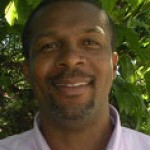 Terrance Rey is owner and managing director of Let's Travel, Travel Anywhere and AirStMaarten. Terrance Rey has 22 years experience in the travel business as a travel agent, tour operator, charter broker and as an internet travel entrepreneur. You can email Terrance Rey directly via terrance@anykeyservices.com with any questions you may have relating to St. Maarten/St. Martin.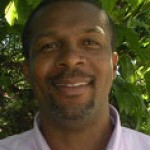 Latest posts by Terrance Rey (see all)